quality and value
Our high quality wines offered at great value prices. They are great for drinking now and we make sure you have a wide selection to choose from to meet your needs, whether it is for yourself or bought as a gift.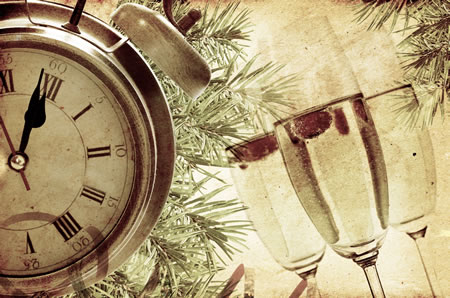 stock up now
Summer is here... why not stock up on a wide range of rose, zinfandels, sparkling wines and champagnes.. or for a more relaxed choice selection why not drop in to one of our stores.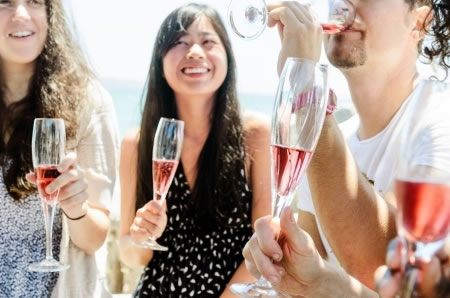 good friendships
We have a large range of affordable wines perfect for friends and family occasions. In a hurry... telephone us to reserve your wines for a pickup time that suits you.
Crane Lake Cellars

every penny to the grape...
We now stock the very affordable but top quality wines from Crane Lake Cellars. Crane Lake's wide selection is certain to appeal to wine-lovers of all tastes. When every penny is dedicated to the wine-making process, it is no surprise that Crane Lake Cellars produces such a high-quality line of wines. When contemplating who to trust to bring flavorful wines to the table, think no further than Crane Lake.
Crane Lake Cellars offers 17 varietals like the Brut Sparkling Wine, Cabernet Sauvignon*, Chardonnay*, Gewurztraminer, Malbec, Merlot*, Moscato, Petite Sirah, Red Wine Blend, Pinot Grigio*. Pinot Noir, Riesling, Sangiovese, Sauvignon Blanc, Shiraz, Sweet Red and White Zinfandel
*Top Selling Varietals.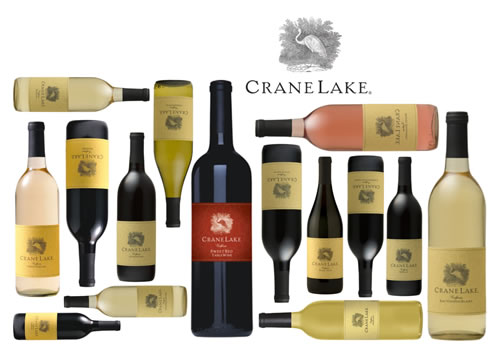 Quality fruit and nuts from California

top shelf olive oils too...
We also have a selected range of California-grown olive oils, dates, dried fruit and nuts but they do sell out fast!

California wine country

it will blow your mind.
Napa Valley is one of the premier travel destinations in the world. Breathtaking views abound at every turn - mustard in the late winter, picturesque rolling hills planted with vineyards year-round and wineries of every stature dot the landscape. The Bay Area and the region's northern counties encompass California's famous Wine Country, home to hundreds of vineyards and wineries. The Bay Area is a leader in sustainable agriculture, organic farming, and sustainable energy and for being a leading producer of high quality food, wine, and innovation in the culinary arts. Lodi has been growing winegrapes since the mid-1800s and today is the largestappellation in California with over 190,000 acres in production. Known for hearty Zinfandels, Lodi is also home to all of California's leading varieties.
Sonoma County is just a 45-minute drive north from San Francisco's Golden Gate Bridge, Sonoma County is a traveller's paradise in California. The world-class Sonoma wine region offers over 375 wineries — from wine castles and the winery resort of Francis Ford Coppola, one of Hollywood's most famed directors, to simple and rustic tasting rooms. The Sonoma County wine country provides rustic surroundings amidst the backdrop of a dynamic wine region that is home to award winning wineries, stately redwoods, magnificent coastlines and plenty of shopping. Carneros which includes parts of both Sonoma and Napa is where the San Francisco Bay meets Napa and Sonoma to produce the finest cool-climate Pinot Noir, Chardonnay, and Sparkling wines.

Catering / Private functions
ONE of the more satisfying pleasures of social life is a well-run private function - whether with family, friends, and work colleagues, or functions with a broader range of guests: perhaps to mark an outstanding sporting achievement, a local community celebration, a get-together of associations or clubs, or to mark a very special anniversary or milestone.
And it is on the drinks front that we can help ensure your function goes with the proverbial swing. California Wines & More will supply you with a choice of an extensive range of quality red and white Californian wines, and rose or champagne - all at very, very affordable prices. We will also be happy to supply non-alcoholic wines and kosher wines.
Functions come in all shapes and sizes, and your first step if you wish to enlist our expertise and a superb range of quality wines in helping make your function an outstanding success is to contact us and and discuss your requirements.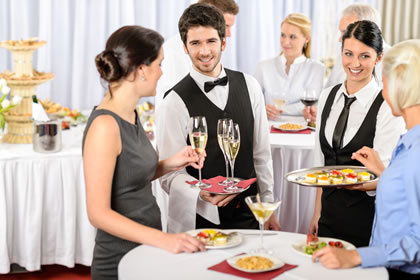 Weddings
THERE tends to be four focal points to any wedding, whatever its size - how the bride looked, the meal and drinks, the speeches, and the evening reception. Weddings are hugely social occasions for your family and friends, and the selection of drinks is very important in providing the lubricant to make people at ease and be merry.
California Wines & More can supply you with a choice of an extensive and exclusive range of quality red and white Californian wines, and rose or champagne - all at very, very affordable prices. We will also be happy to supply Herzog kosher wines, vegan-friendly wines and organic wines. And we have a nice selection of fortified wines including ports and sherries. And, for a bit of fun, ready-to-drink sangria.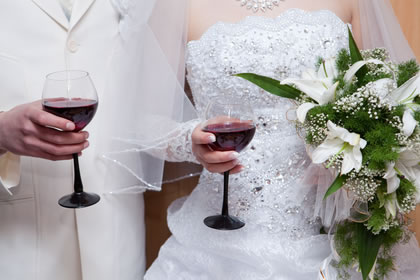 Choosing the wines is one of the big decisions you should make months, even a full year, before the wedding. As part of the day that lasts the longest, the reception is what makes a wedding a party, so you'll want to make sure it's memorable. Weddings come in all shapes and sizes.
If you wish to enlist our expertise and a superb range of quality wines in making your reception an outstanding success, your first step is to contact us to discuss your requirements.

California Wines & More

Imported direct from the USA.
California Wines & More is a young, fast-growing and dynamic business whose aim is bringing to the vast Asian market the best of quality California and other USA regional wines including other complementary products from California. Our mission is to bring to Asia the opportunity to enjoy the true taste and quality of Californian wines.
California Wines & More store...
wine and dine... coming soon...
to USJ 21/11